The Launch Planning process
From experience, we know that highly important aspects of product life are often underestimated and organised superficially.
Typically, problems that may occur are:
Lack of communication and understanding among the various company departments
Lack or insufficiency of activities coordination
Lack of clear commercial objectives
Superficiality in the profitability assessment of the launch
Lean Launch Planning Software
Lean IT developed a cloud-based software that can also be installed on customer-owned servers, enabling to organize all the launch planning activities in the best way possible. Lean Launch Planning well adapts to the work-flow that is already in use at the customer's premises and to the sharing of managerial and operational responsibilities. The data managed by the system can also be structured according to customer's requirements.
Lean Launch Planning Software's main features are:
end-to-end project and launch operations management
information sharing
management of approvals according to the already-existing company process
information management and project plan management
advanced data protection

Our Launch Planning system also features a dashboard that allows top management and all stakeholders to review key metrics.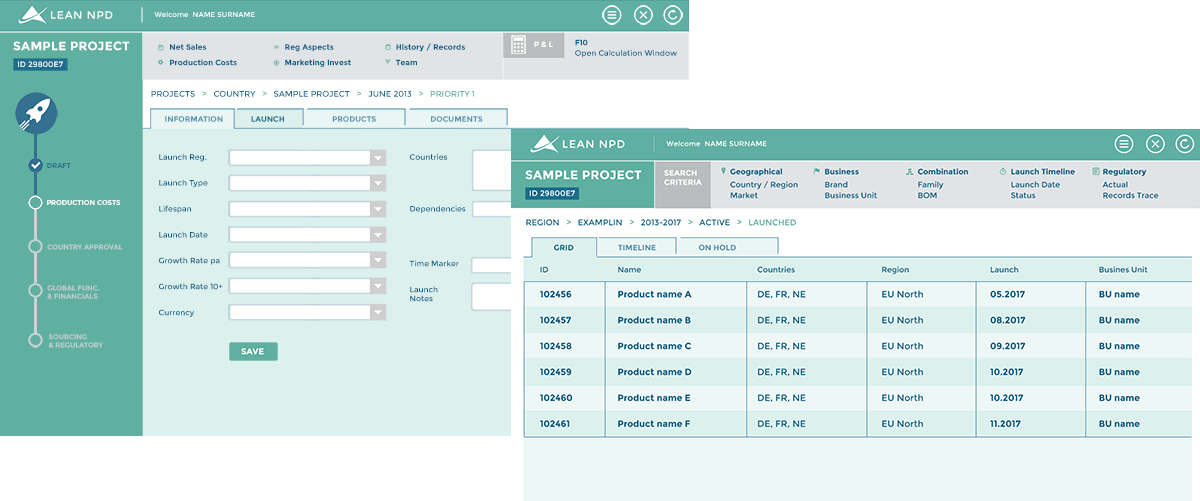 Lean Launch Planning Software integration
The system is ready for the integration with external systems such as:
Oracle Agile PLM
Microsoft Project Server
Microsoft Project
Microsoft SharePoint
SAP
Various business intelligence and data analysis systems
and many others


Ask for a Lean Launch Planning Software demo

Contact us to request more information and a Lean Launch Planning demo. A consultant will assist you in the project-analysis stage.